Change my financial year end
In this weeks Ask LCM, we will be answering the question "Can I change my company's financial year end"?


Ask LCM is a space that we have put together where every week we answer one of your questions.  We aim to keep the answers in short format so everyone has the time to read, learn and progress together.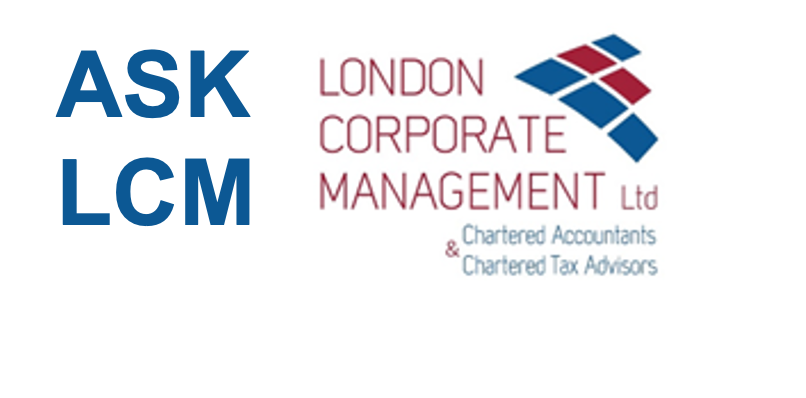 When you incorporate a company, the company is given a default financial year end.
Usually this will be 12 months to the end of the month of incorporation.
For example, if you incorporated a business on 24 July 2023, then your company's default year end would be 31 July 2024.
A small note on the side.  For accounting purposes this does not present any problems.  However, for corporation tax purposes, a period cannot be longer then 12 months long.
So, in the above case, two corporation tax returns will need to be prepared and submitted.
However, this default year end may not be practical or ideal for you.  So can you change your company's financial year end?
Changing the financial year end
If you have not already changed your company's year end, then the short answer here is yes.
You can change the year end to a date which is more practical for your business.
Common year ends include 31 December, or 31 March to align with the UK tax year.
For businesses which are seasonal, it is common to change the year end to the end of that seasonal period.
For example, a business that sells products or services related to Valentine's day may choose a 28 February year end.
However, you can change your year end to any period that suits you and your business.
How to change your year end
Changing your company's year end is quick and simple.
You simply need to complete form AA01 and return it to Companies House.
This can be done online and submitted electronically if you have your Companies House E-Filing code.
Click here to see our post on Companies House authentication codes.
Alternatively, if you cannot submit online, you can print form AA01 and post this to Companies House.
There are some limitations when you want to change your company's financial year end.
Firstly, the minimum period by which you can shorten your company year end is one day.
Secondly, usually the maximum length of a period is 18 months.
Finally, unless you have a specific reason, usually you can only change the year end once every five years.
We hope that you found this short post helpful.  If you have any questions bout changing your year end, get in touch and we will gladly help.